Ducky Shine 7 overzicht
- Metalen bovenkant, driemaal sterker dan aluminium

- Splinternieuw ontwerp

- Premium bouwkwaliteit

- Hoge kwaliteit keycaps

- Cherry MX switches

- Hoogte verstelbaar in drie niveau's

- Afneembare USB Type-C kabel

- Dual-layer printplaat

- Nieuwe Ducky RGB-software

- RGB achtergrondverlichting

- Nieuwe RGB verlichtingsmodi

- Ducky Macro 2.0
Metalen bovenkant
Driemaal sterker dan aluminium.
Dynamisch ontwerp
Een nieuw geavanceerd design.
Hoge kwaliteit keycaps
Duurzame keycaps voor een uitzonderlijke typervaring.
Cherry MX switches
Betrouwbare prestaties.
Indicatie-LED's
Zie in één oogopslag of Num Lock, Caps Lock, Scroll Lock en muisfuncties zijn ingeschakeld.
USB Type-C kabel
De afneembare USB Type-C kabel vergroot het gebruiksgemak van het toetsenbord.
Nieuwe RGB LED verlichtingseffecten
Maak gebruik van verschillende nieuwe verlichtingseffecten, zoals de equalizer (EQ), Alpha en Tetris verlichtingsmodi. Pas de RGB-kleuren en snelheden volledig aan aan jouw wensen. Het toetsenbord is verder ook compatibel met Razer Chroma.
Dual-layer printplaat
Betere duurzaamheid en signaalstabiliteit.
Geavanceerde LED-technologie
Geniet van grotere en helderdere RGB LED's.
Anti-ghosting technologie
Het toetsenbord kan met de optie N-Key Rollover elk aantal gelijktijdige toetsaanslagen verwerken.
Ducky Shine 7 specificaties
- Typenummer: DKSH1808ST

- Type: mechanisch toetsenbord

- Switches: Cherry MX RGB switches

- Interface: USB 2.0

- Simultane invoer: USB N-Key Rollover

- Speciale functies: Ducky Macro V2.0 & Mouse Function

- Keycap materiaal: ABS of PBT
- Printmethode: laser-engraving of double-shot

- Materiaal behuizing: zinklegering & plastic

- Afmetingen: 458 x 134 x 38 mm

- Gewicht: 1440 g

- Oorsprong: Taiwan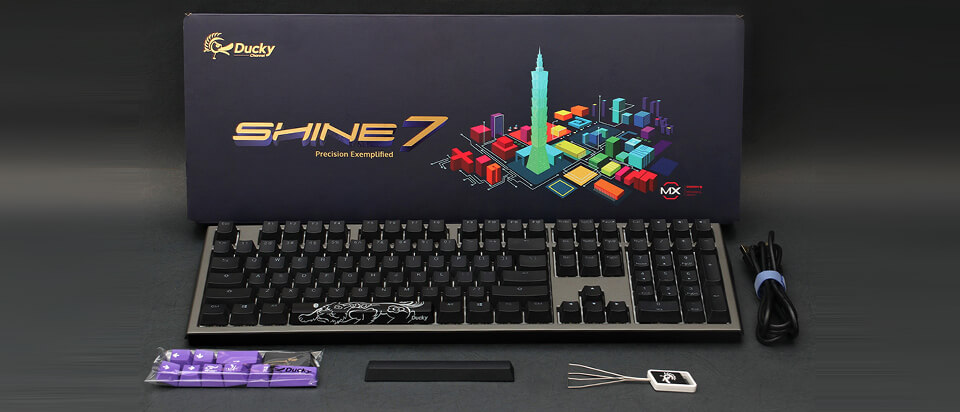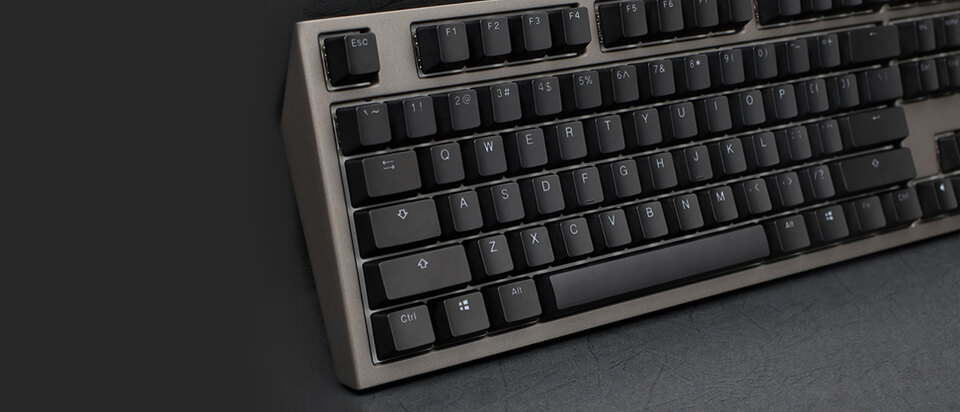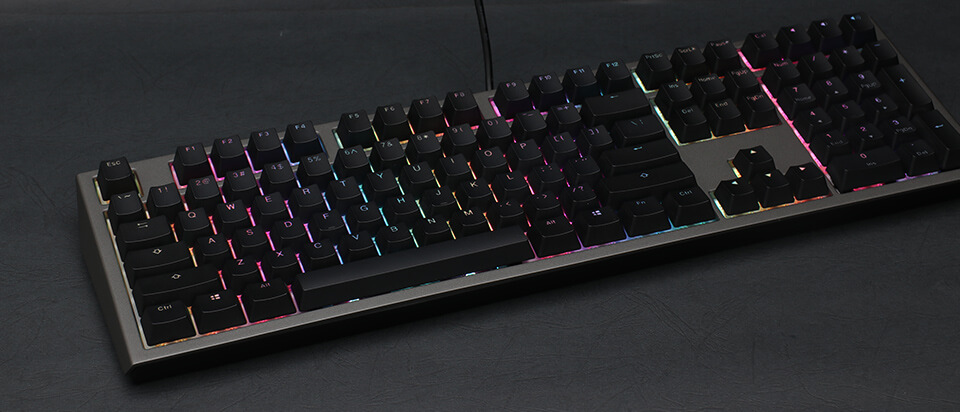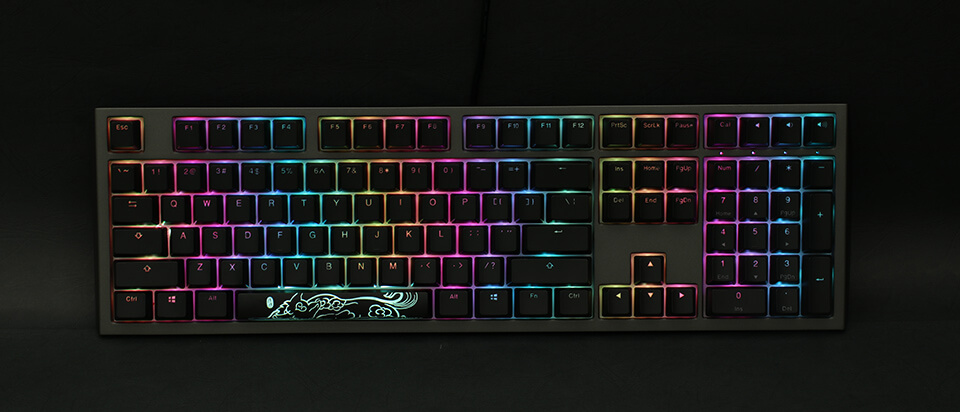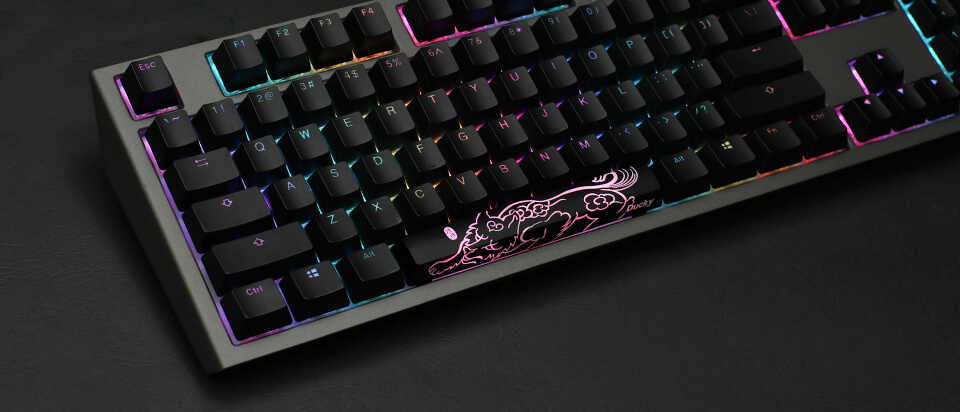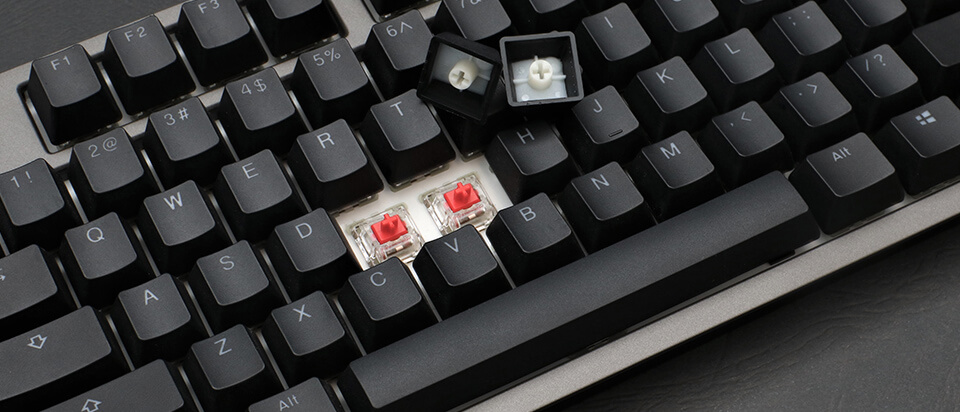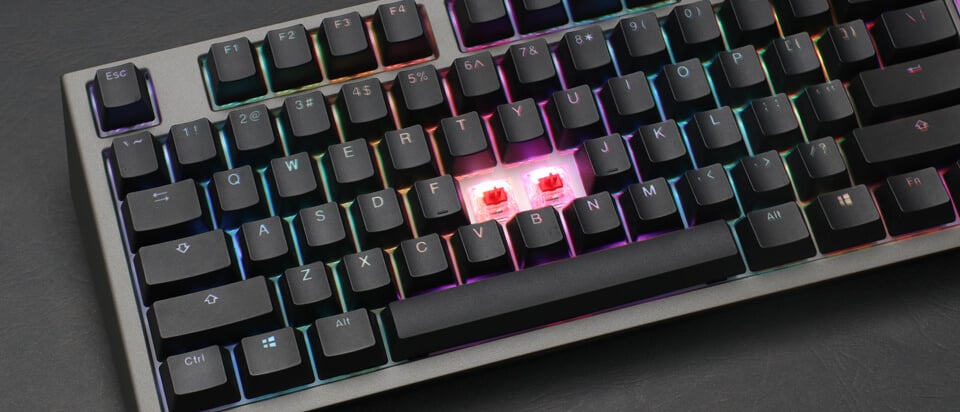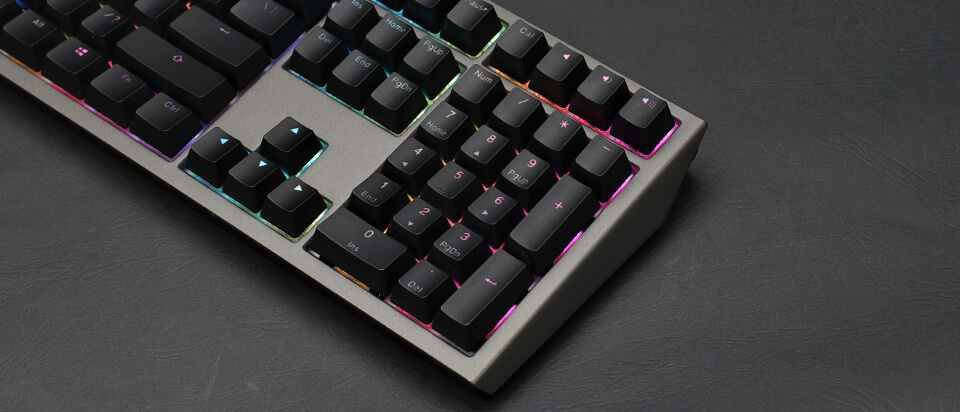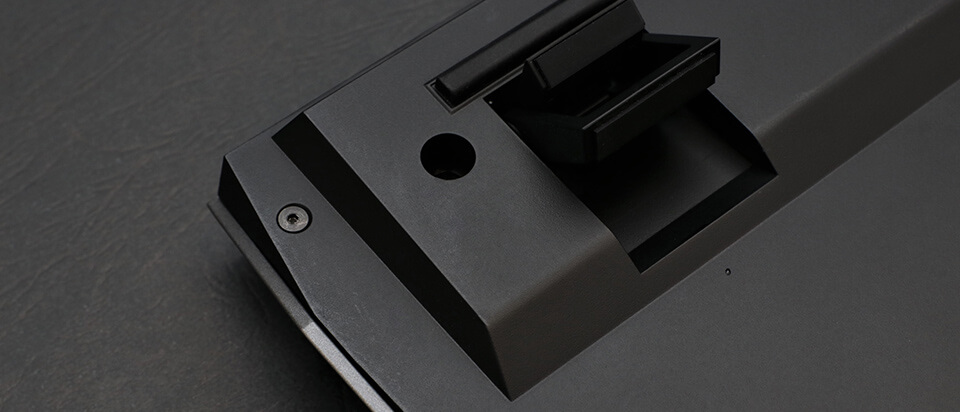 /html/wacs/listing/listingContent?